UCLA's tuition rises just like any other university's every year. The public suspects that increments in fees are because of well-grounded increases that contribute to a better education for students because the factors on a micro level that balloon fees and spending are rarely revealed to the public. But at UCLA, exorbitant tuition might be for a different reason — and a recent report proves that spending in travel categories among deans at UCLA is out of control and borders on corrupt.
According to many news sources, it has been reported that increasing budgets are because UCLA officials have been spending too much money on first-class travel flights and luxury hotels. From 2008 to 2012, the university has spent about $2 million on travel and entertainment, which was used by Chancellor Gene Block and 17 deans. According to the Center for Investigative Reporting, records obtained show that the University paid out $486,000 for 130 first-class and business-class flights for just six of the deans. How could it be possible for the deans to misuse UCLA tuition on such extravagant expenses? About thirteen years ago, the University of California changed their luxury travel ban to allow for a few exceptions including one key loophole: if the administrator has special medical needs. Therefore, any official at the university could travel in luxury provided a medical report for the need to do so. Sure enough, when this ban was lifted, many medical needs popped up among the deans…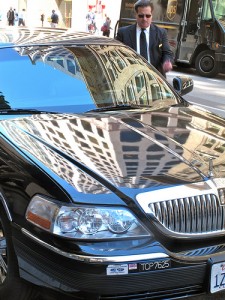 After the six deans submitted doctor's notes proving their medical ailments, they were approved to use business-class and first-class flights, luxurious hotels and other expensive services. Just in recent past, due to the doctor's note stating that these people need to fly in a class other than economy, the university had paid an extra $234,000 for the six deans who used this clause — all these costs were charged in the name of a "medical reason." Not only that, officials have taken individual flights amounting to more than $10,000, the report says. Some deans hired expensive chauffeur services or spent nights in Four Seasons hotels. For example, records show that from 2008 to 2012 Dean Olian spent $647,00 on fights, lodging, food, ground transportation and other goods and services. Another example of an exorbitant expenditure dates from 2009 to May 2012: Schwartz spent $45,000 to book or reimburse business and first-class fights. These are just few examples of how much money was spent by UCLA just to meet "personal" needs of officials of the University. Effectively, each students' UCLA tuition is contributing to budgets for these excessive costs.
The UC travel policy states that hotel stays should not be charged to the university unless an employee is going to an event at least 40 miles away from the university. However, some deans preferred to stay at hotels despite the vicinity of their homes stating that they had to stay for other events in the night making it a necessity to remain at the hotel. They insisted that these costs be paid for by UCLA and accounting officials caved in. This as a result, added more expenses to the university.
While UCLA officials are enjoying comfortable travel and 5-star hotels, the entire UC system is hitting all-time budget highs and unprecedented skyrocketing tuition — an almost 70% increase in less than 5 years. To be fair, the deans justify these costs by recruiting donors on the order of 6- and 7-figures. However, UCLA students would not be happy to know that their entire $10K tuition is being squandered on a single flight for one of the deans.